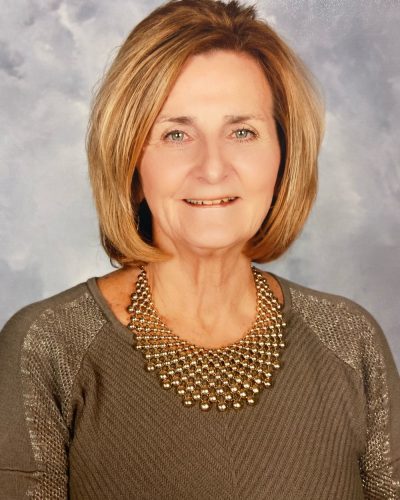 Deb Becker
Preschool Director and Three-Year-Old Teacher
Deb Becker, St. Paul's Lutheran Preschool Director and Three-Year-Old Teacher, was born and raised in York County. She graduated from West York Area High School and then from York College of Pennsylvania with a Bachelor's Degree in Elementary Education. Deb taught first grade in West York for three and a half years before becoming a full-time homemaker for her husband and three daughters. All three of her daughters attended St. Paul's Lutheran Preschool, and Deb began working as an aide in the three-year-old class when her youngest daughter turned three. Two years later, she became the three-year-old teacher and Preschool Director.
Deb and her family have been lifetime members of St. Paul's Lutheran Church. She has taught Sunday School and Bible School and was a member of the church choir. Currently, she plays hand bells and serves on the Fellowship, Worship and Arts and Altar Guild Committees. Deb also enjoys walking, cooking, reading and spending time with her friends and family, particularly her grandchildren.
Deb always wanted to be a teacher. For her, every day is a new adventure with children, and she enjoys watching children learn, grow and become independent. Deb also enjoys their innocence and enthusiasm. She has been at St. Paul's Lutheran Preschool for 33 years because it has allowed her to continue to teach and to spend quality time with her family. For Deb, teaching at the preschool has been her outreach to the community.